Coming ... October 15, 2022
Coming ... Dec. 19, 2022!
LACMA Concert Video 09.23.22
DFQ LACMA Concert Photo Gallery 09.23.22
New Online CD Released June 26, 2022!
2021 Summer Concert Series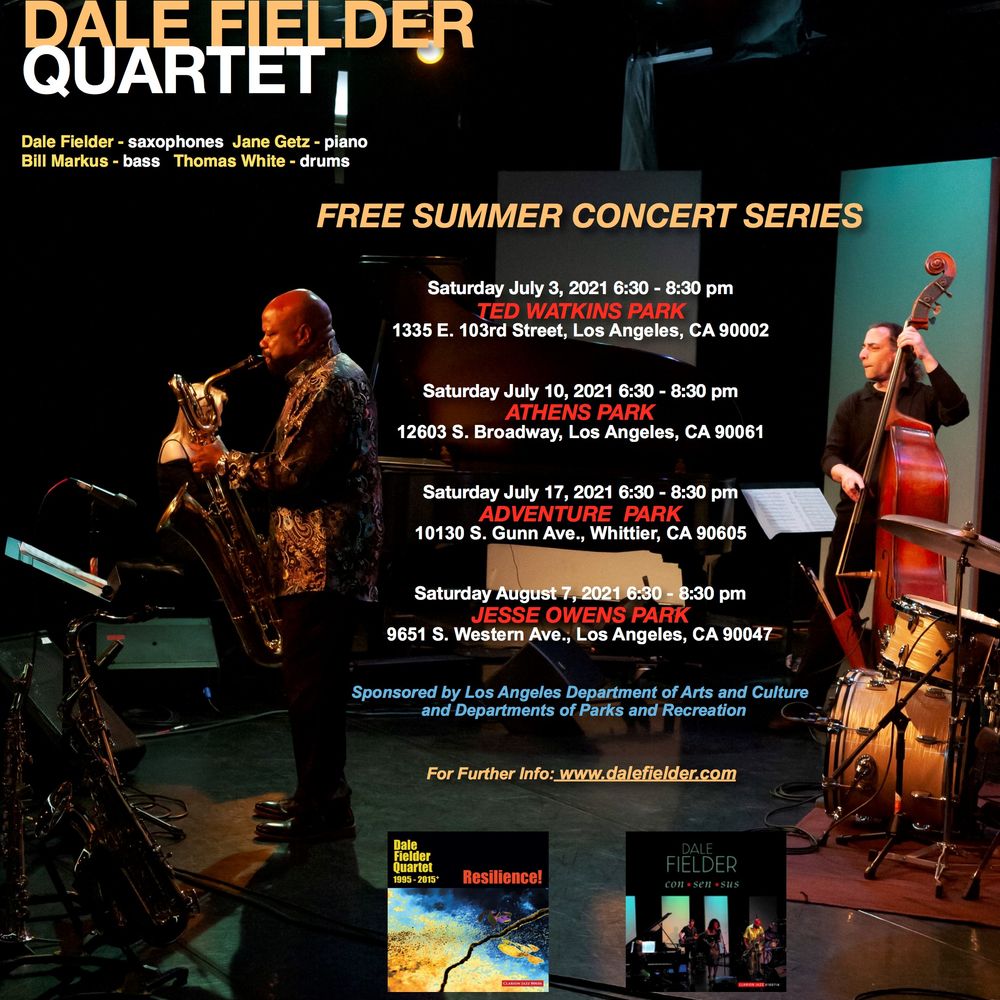 Dale Fielder Quartet Free Summer Concert Series 2021
SATURDAYS Jul 3, Jul 10, Jul 17 & Aug 7
Sponsored by the LA Dept. of Arts & Culture and Depts. of Parks & Recreation, the DFQ performs weekly in 4 LA County parks to celebrate the area's parks reopening after Covid-19. The band will be performing 2 hours of original music with a standard or two thrown in.  As always, the Dale Fielder Quartet delivers a dynamic and interesting performance of jazz music that can be thoughtful while it is entertaining and enlivening.